Discover the people behind our solution and their expertise.
For our first episode of [Inside Vekia], we chose to kick things off with our beloved Dr. Rabin Kumar Sahu, supply chain expert and researcher at Vekia!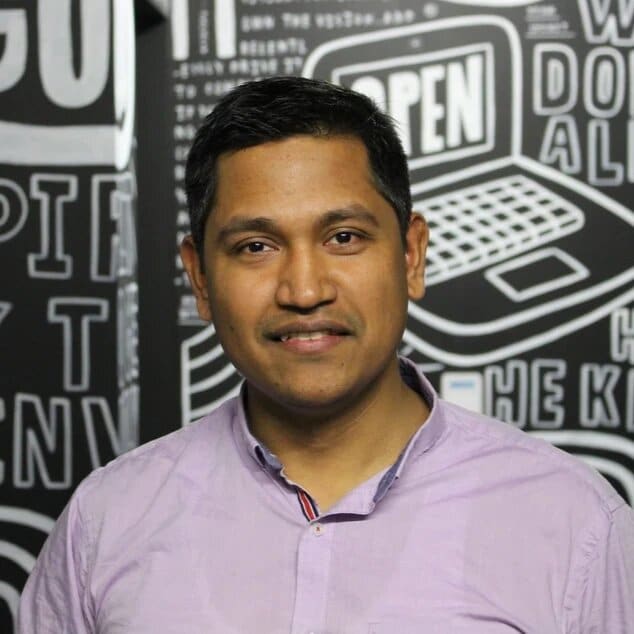 After successfully graduating from a master's degree in supply chain and operations at Ecole Centrale de Lille (France) and the National Institute of Industrial Engineering (NITIE) in Mumbai (India), Rabin carried out his Mechanical Engineering from the Veer Surendra Sai University of Technology in Burla (India).
Rabin develops data-driven methods to manage supply chains optimally. After managing industrial operations, he focused on analytical planning and how organizations can go digital.
He has published six research papers on stochastic replenishment planning, supplier selection, promotional ordering, and performance evaluation.

What do you do at Vekia ? What is your area of expertise ?
I am an operations research scientist and supply chain expert at Vekia. My areas of expertise are supply chain management, inventory management and optimization. I currently lead the supply side solution development in supply chain planning, which primarily includes Inventory optimization, Replenishment Planning, Predictive Shipment, S&OP, Emergency Planning, etc.
Learn more about our solution.
What would you say are the key skills you bring to Vekia ?
I would say the skills and the expertise I bring to Vekia are first of all Mathematical optimization, that includes Metaheuristic, Combinatorial and Stochastic Optimization. Then there is
Supply chain management and Inventory control, thanks to KPIs selection and monitoring. Artificial Intelligence and machine learning, but also software skills in languages such as R, Python, Spark, Scala and Azure.
Where do you see the supplychain environment in 2100 ?
In 2100, I see a completely digital and autonomous supply chain management. I expect newer modes of transport, particularly cheaper and faster. I see decisions to be made independent of the user completely automatically. I also see continuous stream of data flow and decision making.
The converging fields of Artificial intelligence and Operations research have shown an exceptional potential to improve the efficacy of supply chains. Not only do they help reduce costs, but they also automate operations without any bias.
What is according to you the best quality for a coworker ?
I think the best quality for a coworker is to have someone who always supports the team and makes the workplace conducive.
What's the thing that fascinates you the most when it comes to supply chains ?
The most fascinating thing about supply chains is the speed at which they change.
What is it like to work thousands of miles away from your company ?
Initially it was a bit difficult. But we kept true to our schedules and everything worked well.
When you come to Lille, what is it that you like the most ? Is there something that you always do ?
In Lille, I love the calmness of the city most. Being from India, Lille is my favorite place to live till now. I usually like to go for jogging around the Citadelle and I like to go out at night a bit, that was before the crisis began of course..
---
Our latest weekly blast on supply chain automation.