"There is a lack of modernity in supply chain tools"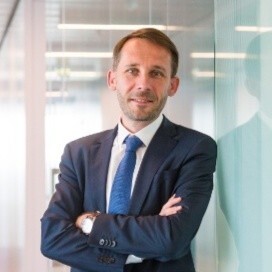 Ferrero France's Supply Chain counts 170 people, represent €1.4 Bn of turnover and around 800?000 pallets of chocolate Nutella or Kinder per year… 
We wanted to meet Gregory Debuchy, Supply Chain France director, in order to understand how he faced up the health crisis. 
What has been THE biggest challenge you have faced from the start of the health crisis?
Without any doubt the communication with the clients and the factories. There is a large AG performance opinion poll going on permanently around the 25 biggest suppliers, with 8 recurring subjects, including two subjects on the supply chain: the customer service and the supply chain itself. 
We are fundamentally organized in order to be reactive to our clients' demands and it is thanks to this DNA that we have got the two first places in this ranking. 
Our Supply Chain prove to be the most resilient compared to the others for two reasons: 
Our customer service which has for mission to find solutions, to propose substitutions, etc.

 

The set-up of a War Room: 3 hours daily sessions, where we think about the worst case-scenario  and then where we develop fitting answers.

 
What did this crisis change for you? How to adapt to the post-covid world?
For the suppliers, purchasing practices came back to normal. However, for our part, we are still under sanitary constraints with a disturbed level of production (social distancing, limited on site access, teleworking…) at the production level but also in the logistics teams. 
The return to normalcy, we predict it to happen around the month of September 2021. Obviously, it will not be like before. We will evaluate and measure if consumption behaviors that have changed significantly from the start of the health crisis, regain their natural tendency: we have for instance noticed -45% of sales on Tic Tac and +45% on Nutella. It is not easy to adapt the production and factories. 
In the same vein, we also notice a channel consumption change: restaurants are closed and we therefore notice an increase of the consumption in department stores and via drive through. 
E-commerce growth in France is still minor but in some countries such as China for instance it is blowing up.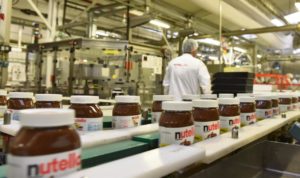 How do you see Supply Chain progress in 

the 

coming years?
I think that many companies will ask themselves about their S&OP process in in the coming years. 
I have the access to the ILEC (federation that gathers the top 30 of manufacturer of national brands) service rate benchmark and I evaluated a degraded situation in the global industry. At the toughest time of this crisis, Ferrero fell to 92% of OTIF but compared to other brands, it remains honorable. Other brands were at 85% in March, April and May. Ever since we went up to 98% by keeping our advance. 
I think that every FMCG companies will have to reorganize their safety stock, their BCP (Business continuity plan) and reworked their S&OP process. Moreover, I have started an assessment of our internal S&OP process at Ferrero. 
Beyond the crisis, we have to go one step further: we know how to plan the cannibalization of similar products of our internal assortment. Next step: to capture these external factors for competing brands. 
Which tools does the Supply Chain need the most?
I would say that IBP (Integrated Business Planning) tools are very complicated tools that teams hardly master. A simplification of these tools would be great. 
There is still some deficiency: sometimes when we change a setting and we don't control the result that comes out. There is no clear correlation between the results. 
Which innovation would you advise to your counterparts t

o closely monitor?
I would probably advise them to be interested in logistics business of picking robotics, or in inventory drones for instance… It gives a modern image to attract talents. 
What would you ask to 

innovator

s

 to create as in

vention

?
I would like them to be able to predict to the nearest unit what we are going to sell tomorrow! We have a research department at Ferrero which spent a fortune at a big consulting firm to hear that the consumption in the next 3 years would progress from +5% to -5%… I think that our profession deserves more in terms of study and of quality of forecast ! 
---
Learn more about Vekia